<![CDATA[
Between Sea and Sky . . . Katie's eyes.
When Katie married on a friend's lawn overlooking Narragansett Beach, June, 14, 2009 we were there to capture her day. It had rained like crazy all night long the night before she was to marry, but she willed that rain to stop. She was not going to have it any other way. She got her wish; the rain never stood a chance against her determination.
Here we are a year and three months later to shoot her Dress on Scarborough Beach, a few minutes drive from her darling home.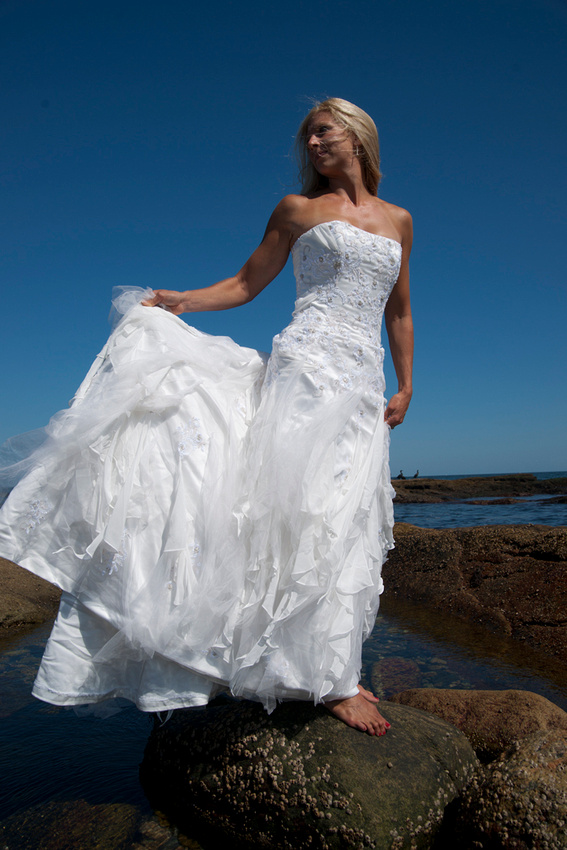 She traverses these rocks every day with her Golden Retriever, Riley. Today he stayed home with Tim!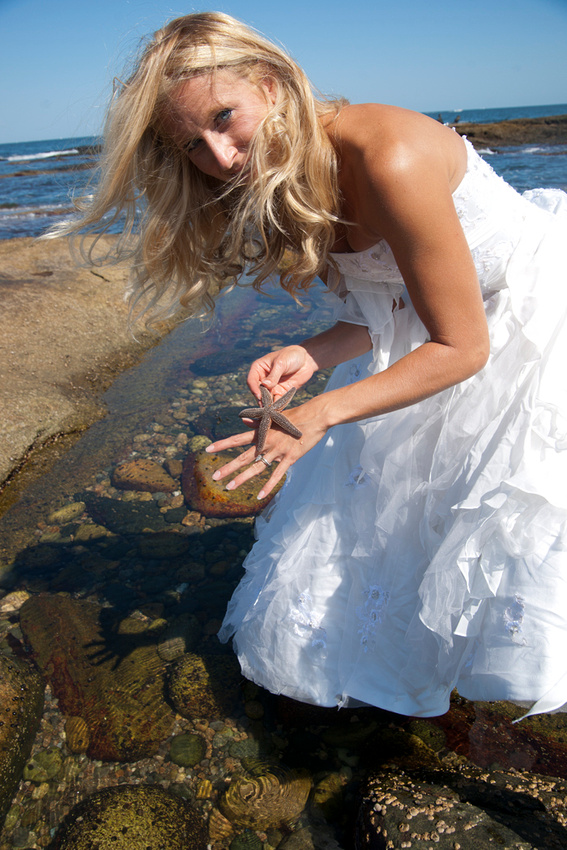 Still she managed to find a little friend in this crystal clear pool between the rocks.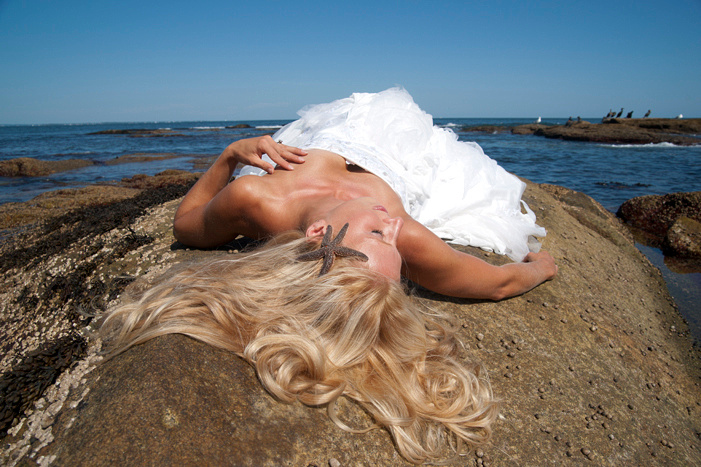 The new friends napped on the rock warmed by the sun.
She belongs here among the Starfish and the Sea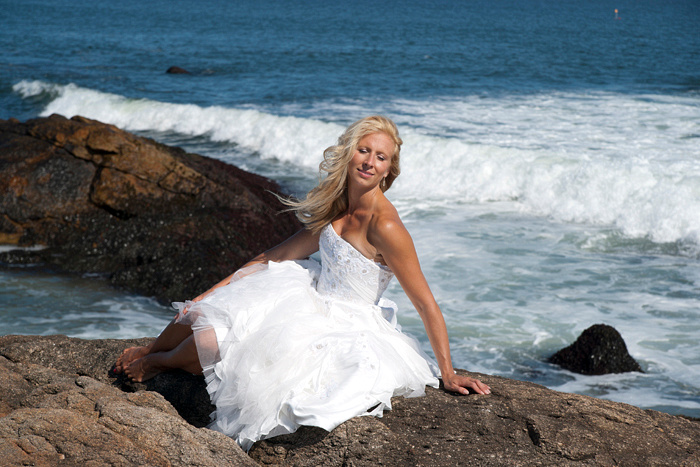 She fits this place so blue and light
She knows all it's secrets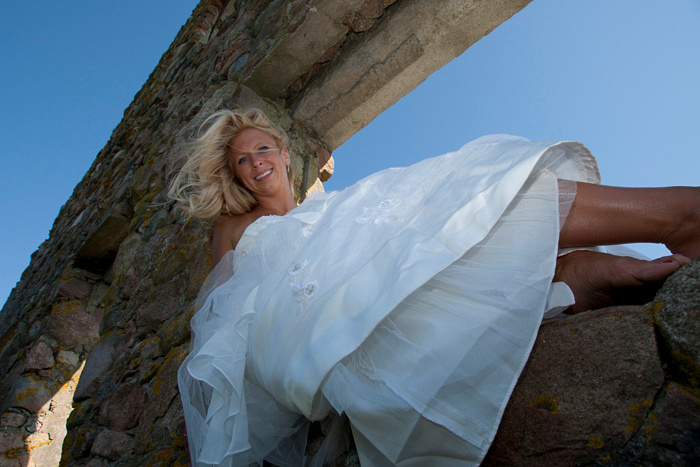 She needs no keys to unlock the doors
She needs no ladder to reach its windows
The Sea is her playground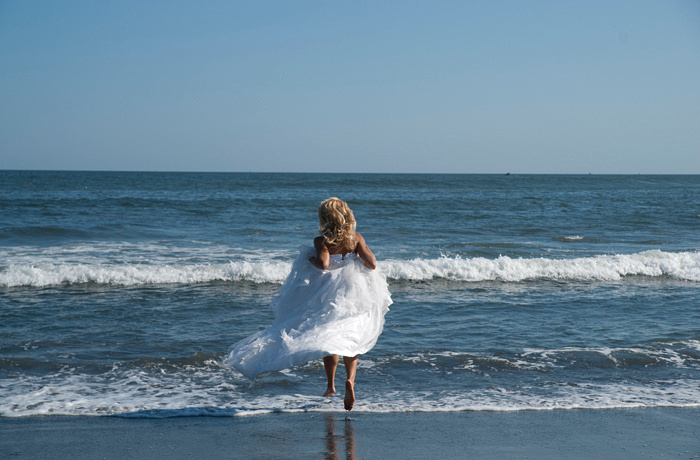 Like a Siren it calls to her on the wind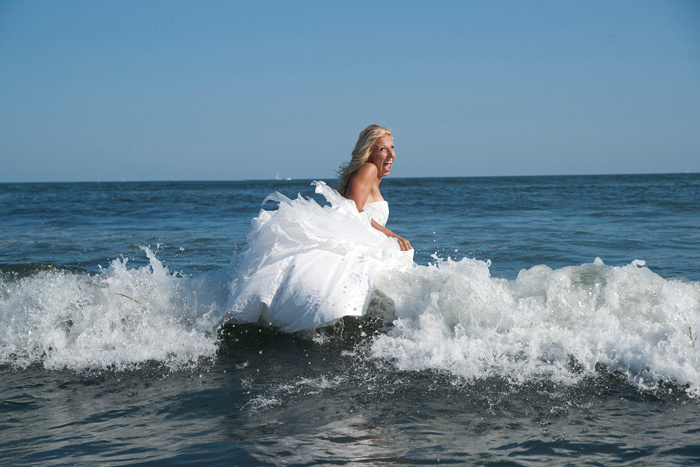 It tickles her skin
And makes her smile that smile
Weightless, she is carried on the waves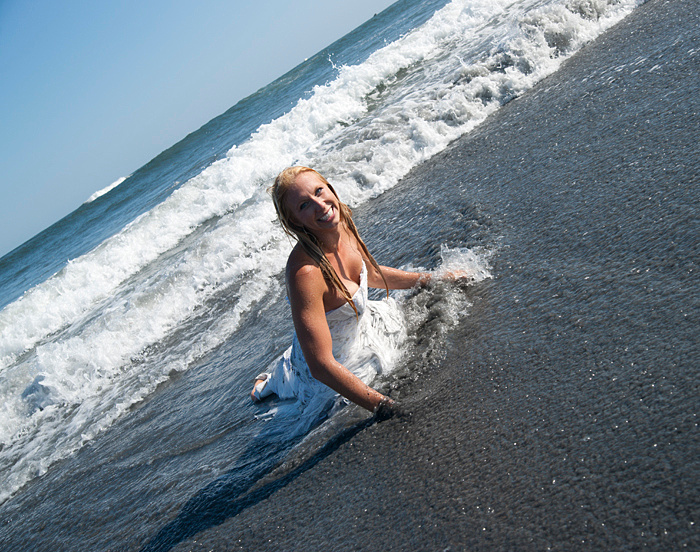 To the sandy shore
Where her happiness is reflected all around her
Alas, home, where Riley awaits her return
To tow her dress out of the pool.
But she'll always remember her Starfish friend.

]]>